25 Best Gifts for New Moms Singapore
Finding just the right gifts for new mothers can be a real challenge! Trying to think of presents that not only show you care but which also provide a practical choice that will actually get used and valued can be problematic, especially when there are so many different options currently on the market. It's always helpful to opt for items that won't just be helpful for newborns, but will continue to be used for a few more months or years as baby continues their journey through life.
Perfect gift ideas for new moms include equipment that's essential for child care in those early years such as a stroller, baby bath or a beautiful bassinet for restful sleep during the precious first weeks. As baby grows, a great gift for new moms might be a walking harness; once the milestone of first steps has been achieved, safety gates are always great gifts for new parents. We've searched the 'net to bring you twenty-five of the most appropriate, helpful gift suggestions we can find, giving you plenty of appealing choices that are certain to be appreciated by any new family that's trying to give their precious recent addition the very best start.
Combi Mega Ride Deluxe Stroller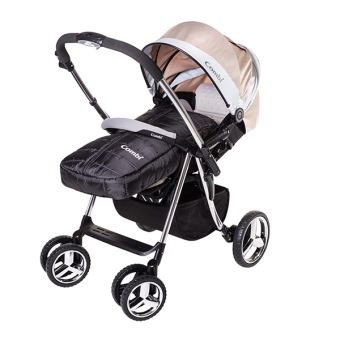 A great gift for new moms, the combi mega ride deluxe stroller benefits from a chic, appealing design to lightweight and superior quality built features. Anti-shock wheels, four-position recline and a tough aluminium frame give a stroller that's light yet durable and offers a safe and comfortable ride.
Silver Cross Wayfarer Stroller and Carrier Travel System
Essential for easy baby transport wherever you need to go, this Silver Cross Wayfarer Travel System can be folded easily and has self-locking parts to ensure a rigid framework when in use. The rear facing car seat complies with all relevant legislation and provides a practical travel solution.
Kiddy Evolution Pro 2 Infrant Car Seat
The perfect gift for expecting parents, Kiddy Evolution Pro 2 infant car seats are created with safety, comfort and practicality in mind. Easy to install properly in most vehicles, the five-point harness keeps baby in place gently. Suitable for use from newborn onwards, this car seat offers exceptional value.
BabyBBZ Steel Premium Baby Safety Gate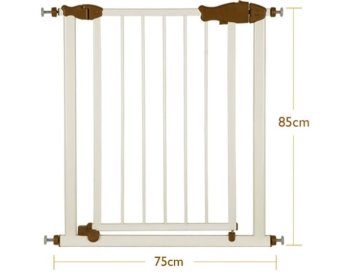 Keeping toddlers out of trouble is always a challenge, which is why the BabyBBZ baby safety gate is such a great investment. Offering maximum safety and security, the gate can be opened easily and fitted to most standard doorways without requiring the use of tools.
Home Safety Furniture Bumper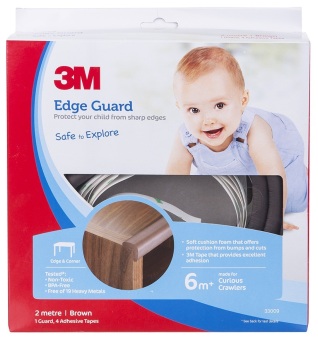 Edge guards and Corner cushions are a novel yet practical item that make a great gift for expectant moms. Suitable for use wherever there's a dangerously hard, pointy edge, these handy guards won't damage your furniture and help protect your toddler from nasty head bumps.
Baby Harness Learning Walking Assistant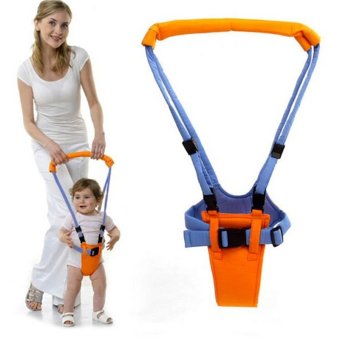 This novel Baby Harness Walking Assistant combines fun with a chance to build up muscles and improve balance in preparation for unassisted walking. A perfect gift for pregnant women, the harness is adjustable and helps keep baby safe while they practise their new found skills!
Providing a safe environment for an older baby to enjoy life on the vertical plane, this handy Walking Assistant provides a stimulating experience and can be adjusted to suit individual requirements. A secure harness and sturdy construction protects from the risk of an unwelcome fall.
Baby Bath and Changing Station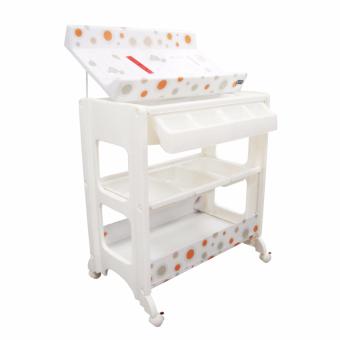 The best gift for new moms is one that provides a shared experience with baby. Designed to make bath time fun and safe, the Besto Bath and Changing Station incorporates a side drainage pipe, big drawers, tray oraganisers allowing baby bath items to be well organised.
Water safety is always a priority when it comes to small babies, which is why this well-designed Besto Bath and Changing Station is such a great choice. A perfect solution for bathing during the early days.
4Moms Mamaroo Bouncer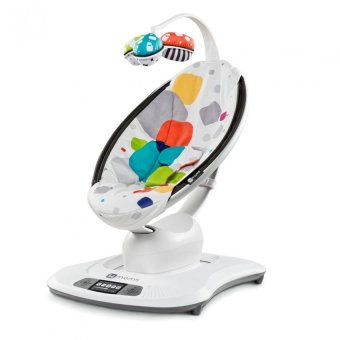 A hi-tech solution to the baby bouncer, the 4Moms Mamaroo Bouncer is the perfect gift for expecting moms who want a calming environment for their child. Five different settings mimic the natural movements used to sooth. Both sound and motion can be controlled by Bluetooth.
If you want a bouncer that's fit for the 21st century, this 4Moms Mamaroo Bouncer ticks all the right boxes. Controlled by Bluetooth, the bouncer features five different bounce rhythms that simulate natural motion, as well as soothing sounds and a choice of reclining positions.
Baby Sleeper Bassinet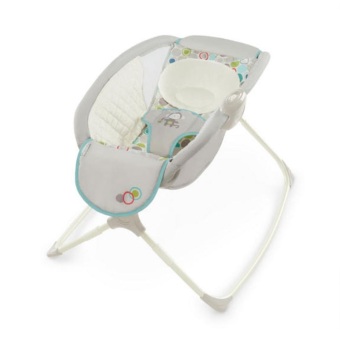 A good gift for new moms, this beautiful Sleep Bassinet features a stable design and separate mattress. It can be easily rocked to sooth the baby to sleep. Ideal for moms putting babies to rest after feeding, this item combines form and function wonderfully well.
Simple Wishes Hands-Free Breastpump Bra

Sometimes feeding baby naturally can be time-consuming, which is why this Hands-free breastpump bra is such a great idea. Pumping can be undertaken at the same time as other tasks, or moms can simply put their feet up and let the bra do the work!
The best gift for expectant moms is free time, so let them enjoy some with the Hands-free breastpump bra. Breast feeding moms can express milk at the same time as catching up with jobs, playing within baby or simply relaxing for a few precious moments.
Baby Breastmilk Storage Bags
Providing a safe, practical solution to the problem of breast milk storage, these tough, leak-proof Breastmilk Storage Bags enable expressed milk to be easily stored or frozen until needed. An extra wide pouring spout and Click'n'Secure seal are further benefits of this high quality product.
Spectra Baby Breast Pump
Expressing breast milk is an important part of the natural feeding process, so this handy Breast Pump is the perfect gift for expecting moms. Quiet, hygienic and extremely powerful, this pump also features a night light and timer to enable convenient, comfortable pumping any time.
Baby Milk Warner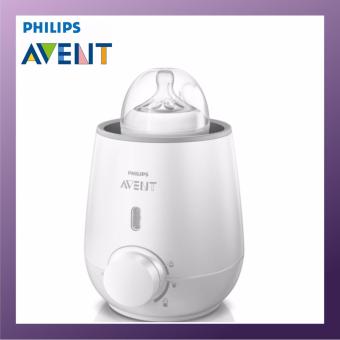 Providing milk at the right temperature is essential for every baby, which is why this AVENT Bottle Warmer is such a popular option. A great gift for new parents, the Warmer heats gently and evenly. There's even a defrost feature for frozen milk or foodstuffs!
Baby Electric Steam Sterilizer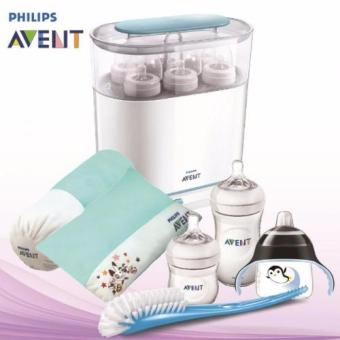 A quick, straightforward solution to the problem of bottle hygiene, an Electric Steam Sterilizer that kills 99.9% of germs and bacteria in around six minutes is always a winner! The sterilizer is capable of holding a wide variety of bottle types, pumps and other accessories.
If you're looking for a highly effective method of ensuring bottles are spotlessly clean, the Electric Steam Sterilizer is ideal. A good gift for pregnant women, the sterilizer can accommodate differently sized bottles and other feeding accessories, removing 99.9% of bacteria and other dangerous germs.
Ergobaby Four Position 360 Baby Carrier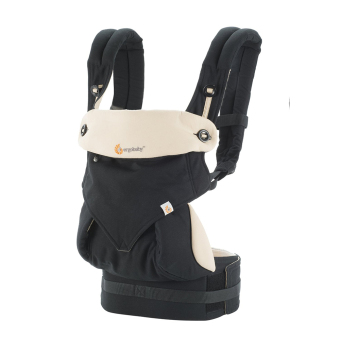 For the close-up feeling that babies love, this practical, robust Baby Carrier is an excellent choice. With four comfortable wearing positions, the carrier is designed for optimal parental comfort as well as placing baby in a safe, ergonomic position which facilitates limb and spinal wellbeing.
A great gift for expectant moms, a Baby Carrier like this one from Lillebaby allows both child and parent to move comfortably. With a choice of six different wearing positions, the carrier features exceptional lumbar support and comes with a useful hood for weather protection.
If you want to get out and about with your baby at the same time as enjoying a hands-free experience, it's time to invest in the versatile Lillebaby Baby Carrier. Six comfortable wearing positions and an ergonomic design maximise comfort for both parent and child.
Baby Play Playard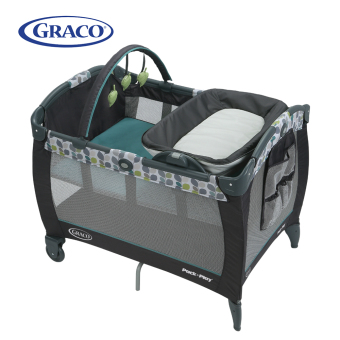 A one-stop baby environment, this impressive Pack'n'Play Playard is the perfect gift for expecting parents. Designed to adapt as baby transforms into a toddler, the Playard offers a safe, comfortable choice. The chair and bassinet feature a gentle rocking movement – ideal for nap time!
Baby Jumperoo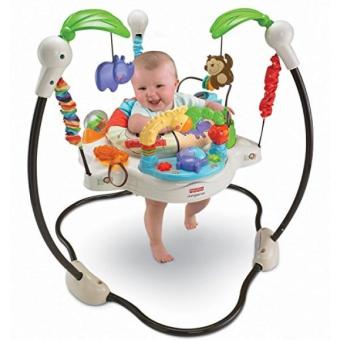 Keep baby amused and stimulated when you opt for this exciting Love U Zoo Jumberoo. When baby jumps, a variety of sounds, lights and music encourages them to try again! Featuring a tough, stable construction and easy to clean, this is a great entertainment idea.
Medela Breastmilk Store and Feed Gift Set

A perfect gift for pregnant women, Medela breastmilk store and feed gift sets consists of five 100% BPA- free bottles in two different sizes as well as bottle caps and teat. Feeding can be customised to meet the individual needs of baby.
Baby Swaddling Blanket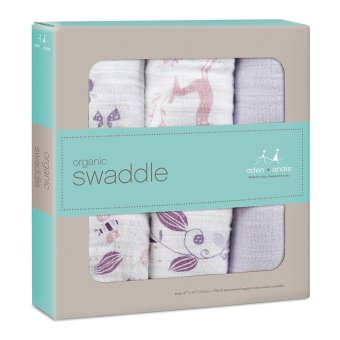 A gorgeous addition to any nursery, the Baby Swaddle Security Blanket Set features two differently sized blankets, the smaller of which includes a special animal friend for your child to cherish. Machine washable, the blankets are ideal as a cover when you're out and about.
Baby Cradle Swing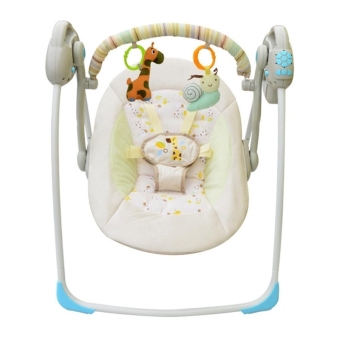 The entrancing Snugapuppy Cradle and Swing is just the best gift for new moms! With a choice of six swing speeds, a selection of gentle songs and some great nature sounds, this irresistible item encourages baby to relax and rest in a safe, soothing environment.
Baby Garden Bucket Swing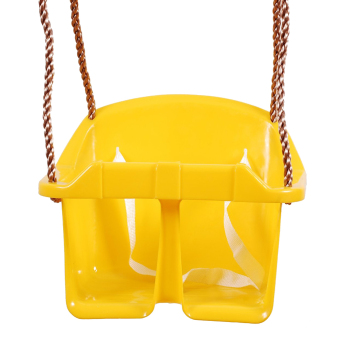 Give your baby some great opportunities for exciting, stimulating play with this robustly constructed Eastern Jungle Gym Swing. Designed to provide safe, comfortable seating and built to last, this is ideal as a first swing and a great introduction to the fun of outside activity.
Baby Drool Bibs

Dribble is a fact of life with a any new baby, so it's little wonder these practical yet attractive Dribble Bibs are always in demand. The best gift for expectant moms, these machine washable items are super absorbent, reversible and suitable for boys and girls.

---
Get extra savings on your Lazada Purchases and be notified of the latest promotions, when you download the Lazada Mobile APP now!